"Demi Girl Photography was a unique experience like no other! Adrienne's one-on-one interaction made my day beyond special! I got VIP treatment from the moment I arrived. Her wonderful and bubbly personality made the shoot easy, I felt like I was hanging out with one of my friends! I was also impressed by the decor, which was tasteful and lovely. I could go on all day about the genuine feeling I had with these down-to-earth ladies, but most of all I am blown away by how gorgeous my photos turned out! I have NEVER had photos taken of me so beautifully. Both Adrienne and Jessica used their talents and gifts to empower me and give my self-esteem a healthy and much needed boost! The reveal was like the icing on the cake as I returned to a beautiful and lavish presentation! The gorgeous gift bag and album wrapped with care and a bow was perfection. Everyone I've shown my photos to are in absolute awe. Professional and stunning, classy, tasteful and truly sexy. Thank you Demi Girl! I can't wait to relive this magical experience again and again!"
"I was very excited and nervous about getting boudoir pictures taken. But even in our consultation meeting, Adrienne made me feel comfortable from the start. She is an incredible artist! Her pictures are beautiful and tasteful- she has an amazing eye for poses and lighting, which made my photos absolutely breathtaking. Adrienne is so energetic and fun, the overall experience was a BLAST! It was lovely being pampered while getting my hair and makeup done, and during the actual shoot she made me feel so confident and sexy (while working her magic and making me look like a million bucks!). I did the album as a present for my fiance, but the whole experience was definitely a gift to myself as well! Thanks, Adrienne!!"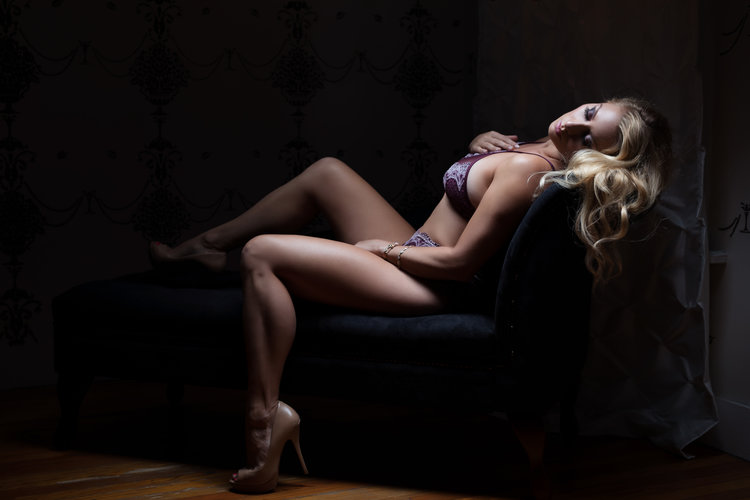 "Adrienne is soooo amazing. I did a shoot with her last month for a Valentine gift to my husband who is away in Bahrain and it was sort of a last minute idea, but Adrienne got the job Done. She did a marvelous job on every last one of my photos!
She made me feel so relax and comfortable, her makeup artist was also great! I would highly recommend Adrienne for any photo shoot, but especially if your looking for something special for that special someone! Thanks so much for making me look so beautiful and I will be back."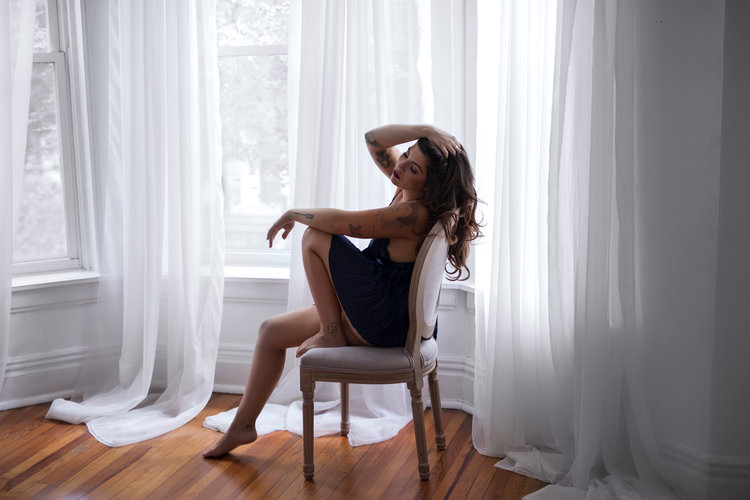 "I spent a lot of time researching boudoir photographers and eventually decided to go with Demi Girl. Adrienne was amazing and made me feel soooo comfortable. She has a good eye, and my photos turned out beautifully. I can't wait to give them to my fiancé as a wedding/birthday gift next week! I love the fact that they did my hair & make-up (including false eyelashes), so all I had to worry about was what I was wearing. Adrienne helped me narrow down my choices according to what would be most flattering and photograph well. I would definitely recommend her services.
"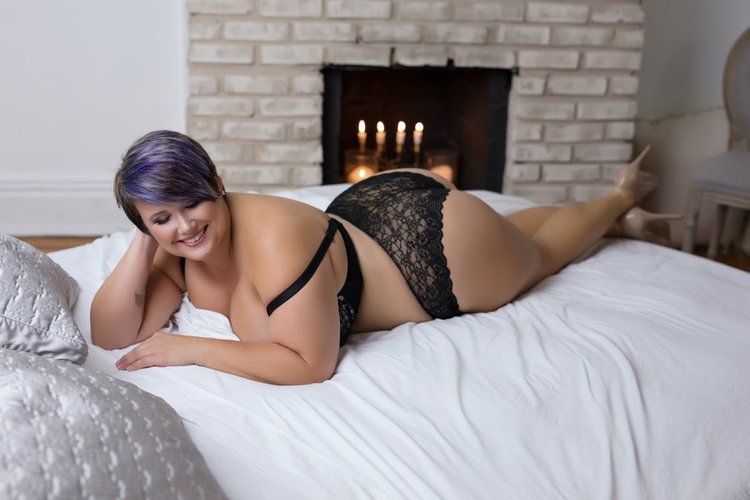 "It was an awesome experience! They made me feel so comfortable, sexy and flawless. Adrienne and Laura are amazing. They are very welcoming and friendly. The sets are classy, couture and chic. Definitely would recommend every girl to have a photoshoot like that. It's empowering!"
"I had a wonderful time working with Adrienne from the first phone call through the delivery of the final product. I was so nervous on the day of the shoot - I tend to over plan and I was worried that I'd set myself up for failure and terrible pictures. Adrienne was able to take all my ideas, make it so that I felt seen and heard, AND turn them into gorgeous photos. I've had my book for months now and I still can't stop looking"